Microblading
A technique for enhancing the appearance of the eyebrows by adding hair like strokes into the skin, this look is very natural and ideal for clients with sparse brows or those wanting a fuller, natural looking brow.
FAQ'S
How long does Microblading last?
Microblading can last anywhere between 6-18 months depends on how your skin takes the pigment. Touch-ups should be done to keep the color and shape you desire.
Is Microblading ideal for oily skin?
You can have Microblading done with oily skin however the pigment will fade much faster than those with normal-dry skin. Oily skin will require more frequent touch-ups.
Is there down time?
Yes, after the procedure is done your brows may seem dark and swollen, during the first-week swelling will subside and may begin to scab, which is completely normal, and will flake off naturally, revealing your healed results.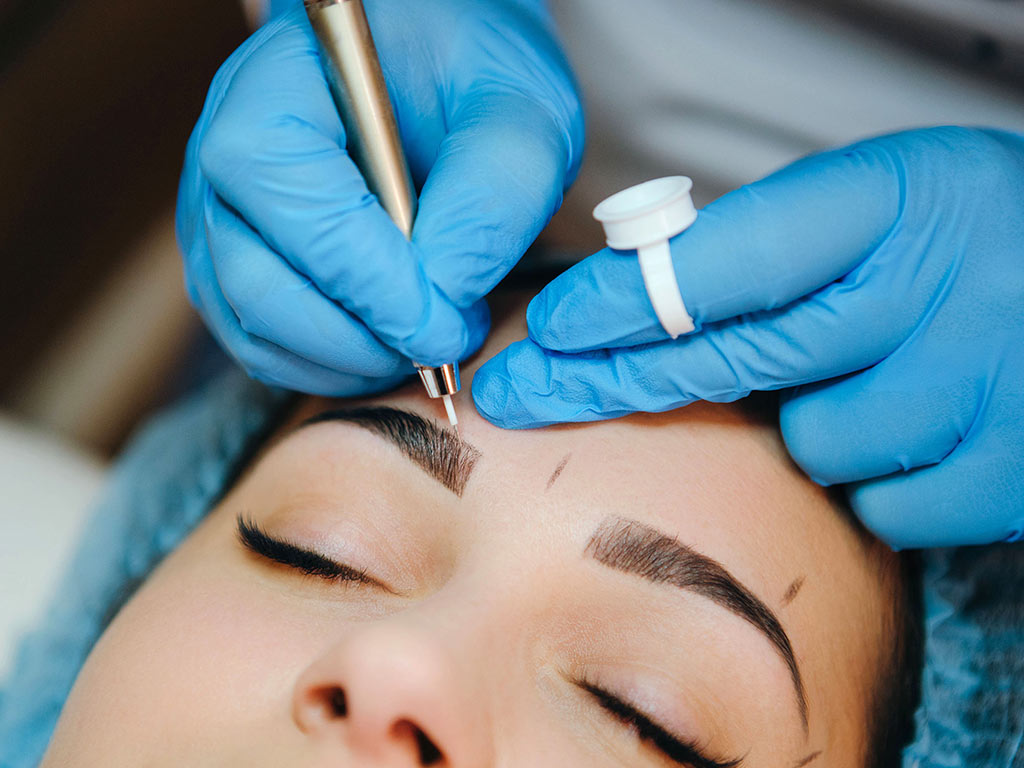 Powder Brows
A technique used with a rotary machine to deposit small pixels of pigment into the skin resulting in a filled in brow. This type of permanent makeup is ideal for clients with any skin type and those who are tired of having to fill in their brows everyday.
FAQ'S
What skin type is good for Powder Brows?
Any skin type is ideal for Powder Brows even oily and mature skin.
Is there any down time?
Yes, usually it takes about a week for your brows to externally heal and about a month to heal internally. In the first couple days after your procedure your brows will begin to scab and flake off naturally, the color will seem light at first but will darken back to your desired color within 2-3 weeks.
How long do Powder Brows last?
They can last anywhere from 1-3 years, although a touch up should be done between 12-18 months to refresh your color.
Combination Brows
A technique using both hairstrokes and shading, this will give you extra texture, adding hairstrokes where needed and shading in the tail to mid-brow area.
FAQ'S
How do I know if combo brows are for me?
If you are filling in your brows, and especially if you have sparse brows and areas you feel always need to be filled in then Combo Brows would be a great option.
Does this procedure hurt?
Depending on your pain tolerance, yes it can, but we do use a numbing cream to calm swelling and keep you comfortable.
How long does this procedure take?
Your appointment time will last around 2 hours. A lot of that time is used to create the perfect shape for your face, while the actual procedure takes around 45 minutes to an hour.